Budgeting is an essential skill to achieve your academic and financial goals. Academically, you want to earn your degree. Financially, you want to put on as little debt as possible.
The skill to learn is to control your money and not let your money control you. A budget is a tool to plan what you do with your money and not be consumed by emotions like guilt and a sense of failure, because you are constantly broke.
However you finance your college education, in a sense, you are living on someone else's money. Rarely are students in a situation that they have saved in advance for tuition costs and living expenses. Most students spend their parents' savings or need to take out student loans to pay for college. To put it bluntly, budgeting as a student is essential because any additional dollar spend is an additional dollar borrowed. Every borrowed dollar needs to be paid back with interest. Also, most students are responsible for their budget for the first time.
How to budget as a student?
Most students need to live a frugal lifestyle because they either spend their parents' money or they take out loans to invest in their education.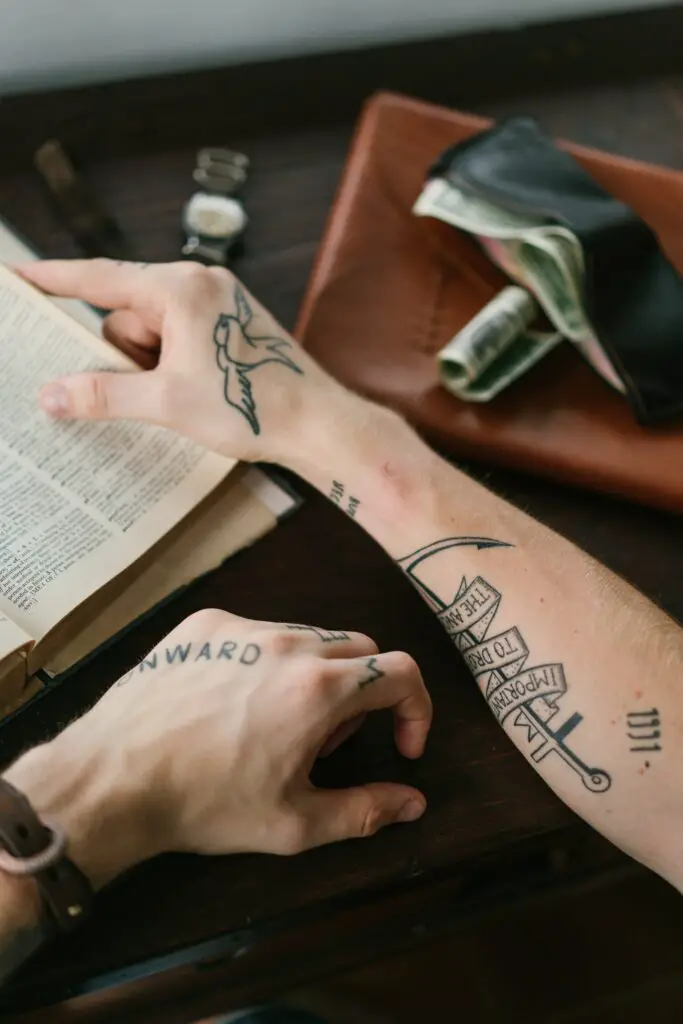 You can treat college as a project. Usually, you spend fixed time in college, 4 – 5 years. You also can estimate the cost of college upfront.
Start to make a list of expenses you can plan for:
Tuitions for 4 years of the chosen college
Room and board
Books
Food
Personal care
Travel expenses for vacations or seeing family back home
Clothes
Some miscelanious allowance for subscription services and the social activities that student life affords
Next plan your source of funding or income:
Scholarships
Student Aid by the college
Support by parents, incl. college savings plans
Earned income from jobs and side hustles
Student loans
Like any budget, the sum of incomes and expenses must balance. Long-term savings will be in most cases irrelevant. There may be short-term savings to be considered, such as buying a car or travel for a semester abroad. This needs to be determined by the individual circumstances. In any case, I'd recommend having an emergency fund for unexpected spending.
Student budget vs personal budget
There are a few differences between a personal budget (for a single) and a student budget.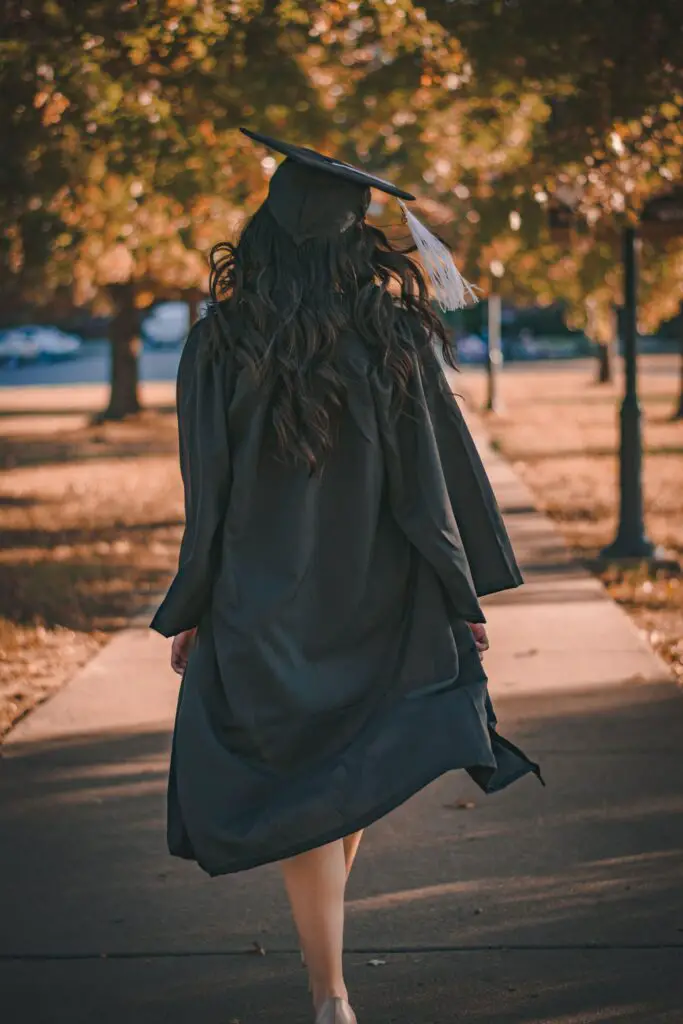 Fixed Budget Horizon
The first difference is your budget horizon. As mentioned above, a student budget should be approached like a project for the goal to achieve the desired degree. You want to make a rough plan about the cost of college as well as how you plan on funding the entire four to five years of your education.
With the total project budget established, you can break this down to the terms of your college, whether it is trimesters or semesters.
Various funding sources
Typically, you have various sources of funding for your college education. Popular are:
Student aid

Scholarships
Earned Income
Parent support
Savings
Student loans
It is best to try to maximize outside funding sources, such as student aid and scholarships. Because they are essentially free money and mostly encourage you to make progress on your degree program.
Earning your own money in a part-time or full-time job is another option. Holding a job while studying for your degree creates extra stress for a student. There is also the fact that job, studies, and social life compete for your limited time budget. It is best to have a job that is flexible in time so you can prioritize studying when needed.
Sometimes a side job can be beneficial for your studies. For example, a job on campus, related to your field can give you valuable insight and motivation for your studies. Also, paid internships can give you insights into the job market of the field as well as relations ships that may be of value to find a job after graduation.
Having parent support is a great way to finance your education. Just make sure you are aware of what the budget consequences are for your parents. Do they plow all their savings capacity into your education? Do they sacrifice their retirement savings for you to attend college? There is no right or wrong in these questions. However, you can show your appreciation for their sacrifices. The most valuable appreciation is to make progress and communicate it with your parents.
Various government programs offer tax-preferred savings for education. If you or your parents have saved up such accounts you are lucky to tab into them.
Last but not least is the option to take out student loans. This essentially results in a negative savings rate.
Negative savings rate
While you are at college, you spend a large sum of money on an investment with no guaranteed returns. Investing in your own education can increase your earning power significantly.
Saving for long-term financial goals, such as purchasing a home or retirement, does not make sense in that context. As is more common you are taking out student loans, financing this future potential on credit. This effectively makes your savings rate negative. You increase debt instead to be paid back in the long-term instead of accumulating wealth.
It is essential to take on student loans as a last resort. You want to maximize all other funding resources first. While you think your earnings potential after completing your degree looks bright, there is no guarantee it will turn out that way. You would not be the first one that graduates right into a recession where entry-level pay is lower than expected.
And starting a career or a family with a big load of student debt is very limiting. The lower this burden is, the more you will be able to enjoy your prime earnings years to come after college.
Common Questions
Should I try to earn free credits?
Most colleges assign a certain number of credits to each course and then assign a dollar value to each credit as tuition. Many organizations allow you to study college-level courses for free. Most of them are online study programs.
However, each college has its own policy of accepting other institution's credits. You need to clarify upfront if the credits you want to take at other colleges will be accepted for your degree program. There may be also a cap to the number of external credits accepted by your program.
So the answer is yes if you can. But don't expect the process to be easy.
Should I work or study?
That is a tough question and a constant struggle for students that work a job and study at the same time.
It is best to set time budgets (there the word is again), how much you can work and how much time you need to study. You want to make sure that making sufficient progress in your degree is a priority over your work commitments. Because you are aiming for a better life with the degree completed and suffer further hardships with not achieving this milestone.

What jobs are great student jobs?
The best jobs for a student are those with the following attributes
Bring experience in the field of study
Provide tution reembursment
Have flexible work ours
Anything that brings you experience in the field of study will keep you motivated to reach for that degree.
In recent years an increasing number of companies offer partial or full tuition reimbursement to their employees. There are usually some strings attached, but it is often better than studying on
Should I accept free internships?
Internships are a great way to enhance one's studies. You make experiences in a practical job of your field. This can give you guidance towards how you want to turn your degree into a career when you leave college.
However, often internships are not paid at all. Many employers get away with this. It depends on your field if internships are highly expected, such as in law. Then even free internships might be worth your time.
Living on campus vs living off campus?
In many colleges, living on campus is mandatory for freshmen. However, living on campus can have various downsides from rules to abide by to a culture of partying. A culture of partying might distract you from your main purpose to study.
Living off-campus has some impact on your budget. Sometimes it can lower rent, but then you may have to spend money on transportation. But with proper budgeting skills, you can decide for yourself what is best for you.
Does a student need an emergency fund?
An emergency fund is a stash of money that is readily available if something unexpected happens. If you are lucky, you could tap your parents in cases of emergencies. If you are not so lucky, I'd put aside an emergency fund to buy myself time to deal with the emergency on a financial level.
What happens if I do not finish my degree?
Not everyone is so talented as Bill Gates, to start a successful business without finishing his Harvard undergraduate degree. However, dropping out of college does not mean higher-paying jobs are completely out of reach. But you will have to search harder and show your talents to advance on the career ladder.
If you view your college as an important investment in your ability to earn a higher income, then not finishing your degree will have negative consequences. One negative consequence is that you still owe the student loans you agreed to. You might be able to defer paying them back. Even in declaring personal bankruptcy, your student loans will not be wiped out.
The importance of budgeting for a student
If you are a freshman at college, you are most likely also a freshman in budgeting. As your classes cover essential study skills, budgeting is usually not part of the required curriculum. However, the skill to budget properly should be on your list of study subjects.
Learning how to budget is an important life skill that ensures financial stability for a lifetime. Most students take out loans to finance their college education. Learning how to spend your money frugally will minimize the impact on your future personal finances. One effective method to lower living expenses is to live in a household with other students and budget jointly.
The importance of budgeting can not be overstated for anyone, but it is especially true for a student which just starts to build one's own life.